Going Virtual
Part 1: Virtual Appreciation

Showing appreciation to customers and employees has never been as important as it is now. 2020, the year of "pivot", think outside the box and re-design – it's kept us on our toes! As we continue to adapt, take a deep breath and keep our businesses afloat, let's not forget about our front-line workers, our team members who have had to adapt to change, and our loyal customers who are also working in a global pandemic. They all matter and they all deserve a token of our appreciation.
America is months away from going back to mass gatherings and it's been inspiring to see the innovative ways event creators are leveraging platforms. According to USA Today, business and professional events increased 1,009% in one year (April 2019 – April 2020). Companies have embraced "virtual doesn't have to be distant" very well in bringing people together with real, authentic experiences that just so happen to take place online. And the trends show we can expect online events will continue to play a big role post-pandemic.
Bagley has also embraced virtual and while we continue to research and grow in this arena, we have successfully delivered Virtual Appreciation gift programs for companies and organizations whose teams and customers have pivoted to the new normal.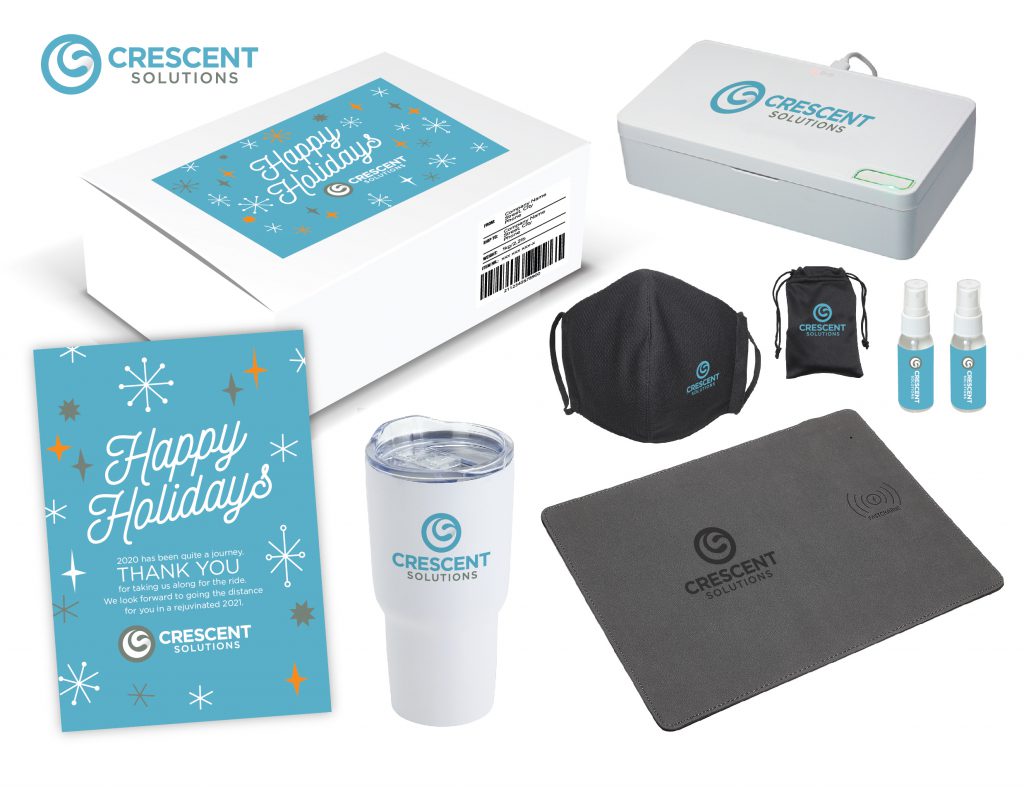 Crescent Solutions looked to Bagley to create a gift kit that would serve as both a personalized touch for customer holiday gifts, as well as a New Hire Welcome Kit for new employees. Creating a set personalized box labels and note cards with different messages served them well. Ordering in bulk for the year reduced costs and served two audiences with a single program strategy that Bagley sourced, kitted and shipped.
A few more unique examples of Bagley's ability to deliver a appreciation directly to employees are AutoNation's 2020 Holiday Gift and Ferman Auto Group's Holiday Gift Program.

AutoNation has employees nationwide and Bagley was in charge of producing a thoughtful gift for men and women. Pink tumblers for women and blue for men were packaged in a custom messaged box and organized to deliver to nearly 300 locations all at once.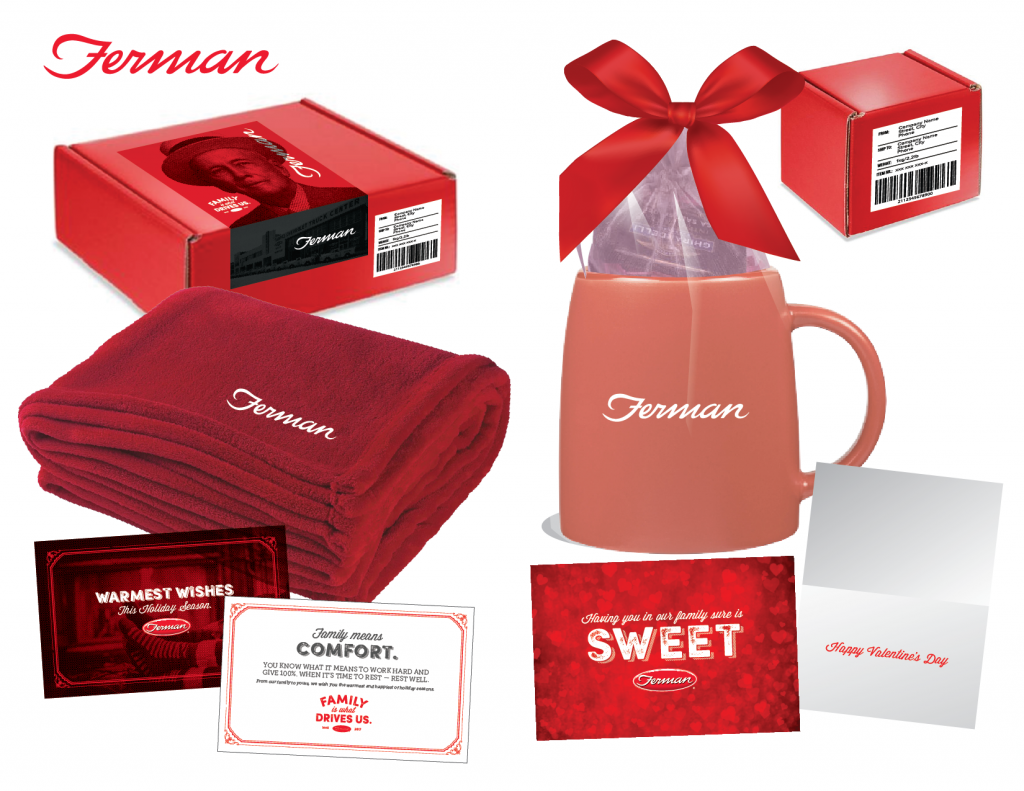 For Ferman Auto Group, Bagley developed a program that sent appreciation gifts directly to the families of employees to their homes. Special occasions like Christmas and Valentines Day became a little more special as employees received a little special something in the mail, and were so touched by the thoughtfulness of the gift and message that they turned to social media with praise for their employer — a true company that puts "family first."
This "curve ball" year has been challenging for all of us. The Bagley Team strongly believes in serving people. Customers, team members and potential clients. As we all stay in touch from afar, let's take the time to thank those who support us each and every day.
Contact us today to help build an Appreciation Program, customized to your needs.
CONTACT US: Want to start an Appreciation Program of your own? Let's talk.